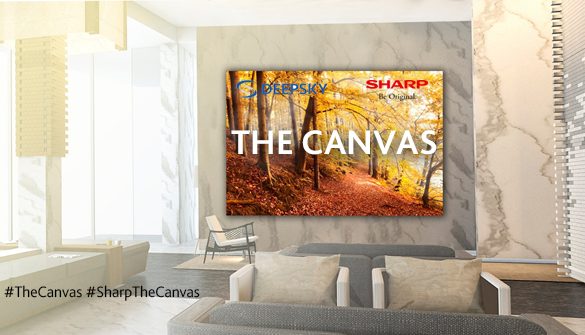 Sharp The Canvas – First Look of the massive modular screen which can be installed curved or in a flat orientation
Sharp welcomed 2020 with the launch of their newest MicroLED Display – The Canvas.  The Canvas is a modular screen that uses a newly patented Chip-on-Board (COB) technology designed to "WOW" its audience. This next-generation MicroLED Display offers 2,500 nits of brightness which is more than twice against average LCD brightness, can support FHD, 4K, 8K and even 16K screen resolutions with 0.9mm pixel pitch. The Canvas is designed to fit and cater various display commercial applications.
The Canvas can be installed either in Flat or Curved configuration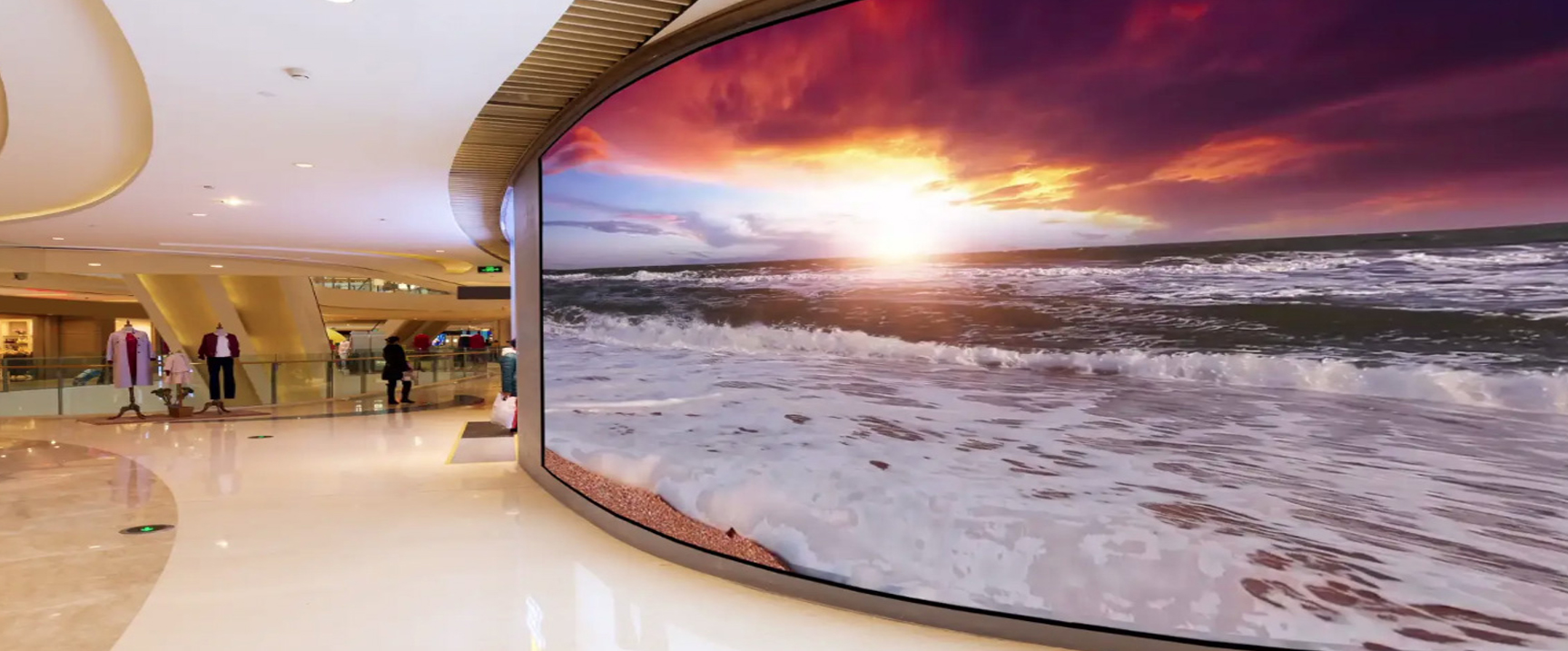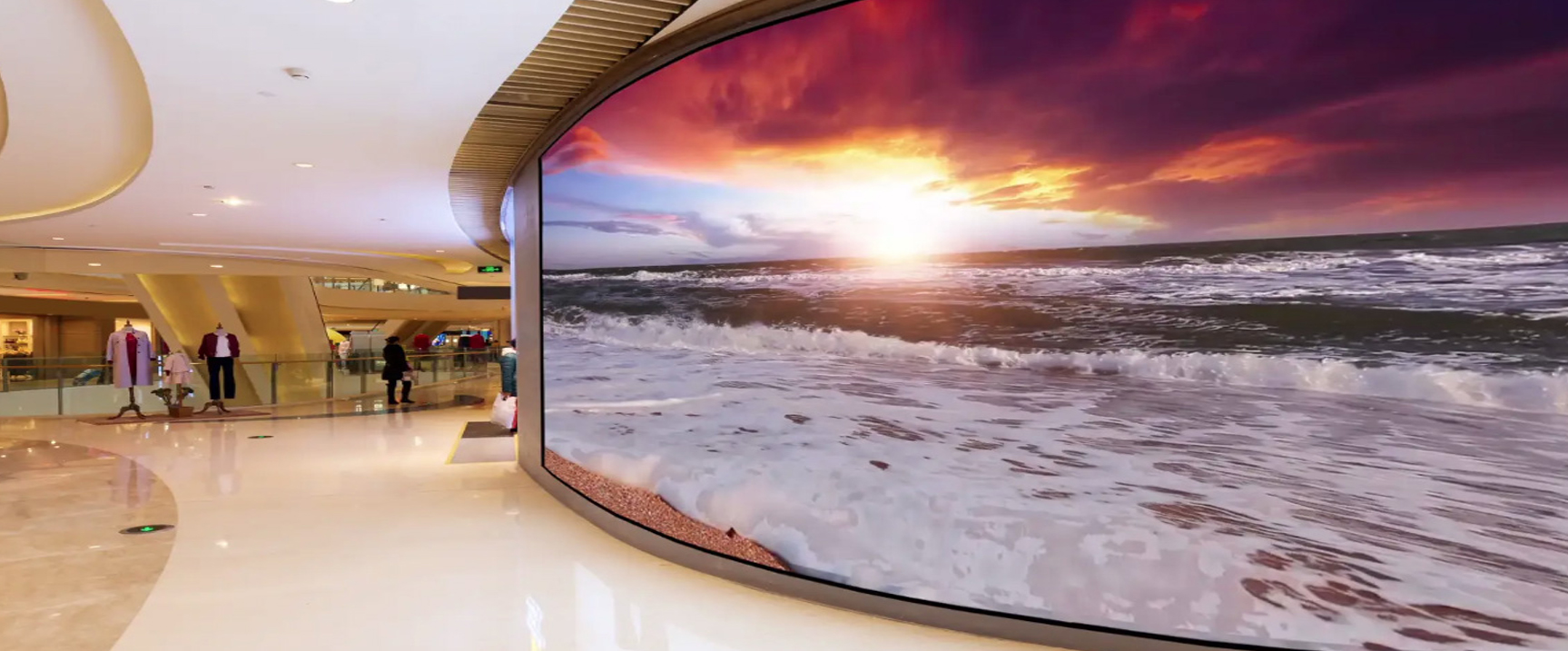 Sharp The Canvas uses a Patented Tessellated design that creates displays of any curvature and size, with a small 108mm tessalation step for the smoothest curvature possible. The Canvas can be integrated with large curved control rooms, broadcasting studios, retail malls at any large-format display requirement
A new innovation in RGB Layout and Patented screen surface
The Canvas uses a unique microLED layout called  RGB  Delta-Enhanced technology. It is motivated by the latest developments in photography-grade CCD sensors, whose structure is similar to that of the human eye. The RGB Delta layout is optimal for the retinal perception of vibrant, with an excellent ability to render very fine image details. This microLED COB Display uses a particular technology called "Black Matrix Surface" which is a very sophisticated encapsulation structure that offers the best contrast by combining the deepest black with a multi-layer anti-glare finish. The Black Matrix Technology was carefully designed to meet with Fire and Safety standards.
For luxury or For Business?
Sharp's microLED COB Display, The Canvas can be used either for home or business which may include home theater, boardrooms, control, and surveillance rooms, shopping malls, lobbies and in different verticals
For more information about The Canvas, you can visit:
http://www.sharpdisplaysolutions.com/product/the-canvas-microled-cob-display-rgb-delta