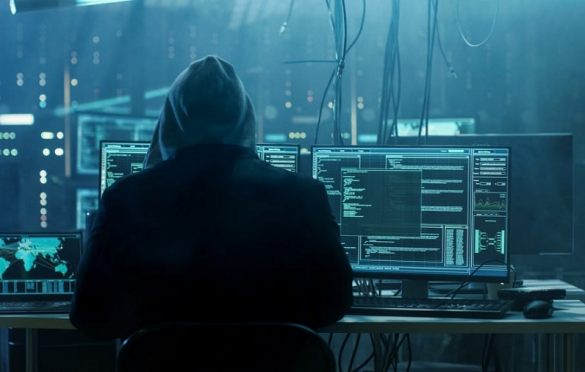 Hacking: how to remain safe in a digital age
Since the introduction of the internet, most of our life has shifted to the online world. Our bank transactions, private documents, photos, and other important and classified stuff are part of the World Wide Web in some way or another. Our dependency on the internet and our devices, however, may pose a potential threat by making us vulnerable to hacking.
Hacking is referred to as gaining unauthorized access to data in someone's computer or another device. This data can be exploited in any form and often leads to threats and thefts.
Where are the hackers?
You and your data are at risk if you are connected to the internet. Most retailers now implemented the https protocol to ensure secure and safe online transactions, and personal wireless routers are encrypted for user safety as well. However, hackers can still use many ways to breach the firewall separating them from your personal info in order to gain access to your data. Some of these methods include spam emails, pop up messages, phishing scams, and fake websites to inject dangerous malware into your computer. They can create problems for you. Once they have your details, they can do a lot of damage to you and your online data.
A hacker can track your conversations and lure you into giving your classified details i.e. financial information or other sensitive information. Some sites like this even provide hackers for hire to help people gain access to email, cell phone, and social media accounts when the user has forgotten the password or no longer has access to the phone used to set up the account.
So while hackers are often considered to be bad individuals, according to Forbes they have also helped to shape cybersecurity and play an important role in helping companies improve their network security or by patching vulnerabilities in software products.
Now that you know the dangers of being online and what can these lead to, some steps should be taken by you to protect your identity online.
You should be careful while getting connected to Wi-Fi networks. A connection transfers details about the user, which can be used to cause harm. You should be extremely cautious while entering any chat room. Do not enter your details on any website online. They are being used to harm you and your device.
Online conversations are a major source of digital theft. Your conversations are no more between you and the person you're talking to. Hackers can get access to them and filter out the information that's used to harm you.
Blaming or cursing the hackers won't stop them from doing whatever they're doing. You will have to take security measures that help you protect yourself from hackers. Using a spam filter to scan the incoming messages is the first thing that you can do to protect yourself from email hacking. Antiviruses and malware protection software clean your device from infected malware. The viruses that might have seeped into your system via a webpage are also removed with the help of antivirus software.
The use of proxy servers is also quite helpful for encryption of user data and protection from hackers. The proxy server encrypts the data that is sent during a web page loading request. In this way, data remains between you and the client only. Using websites that have a security certificate decreases the risk of being under digital theft or hacking.
Keeping your device up to date automatically secures it against many threats. All in all, you have to be careful and vigilant to protect yourself from digital abuse.