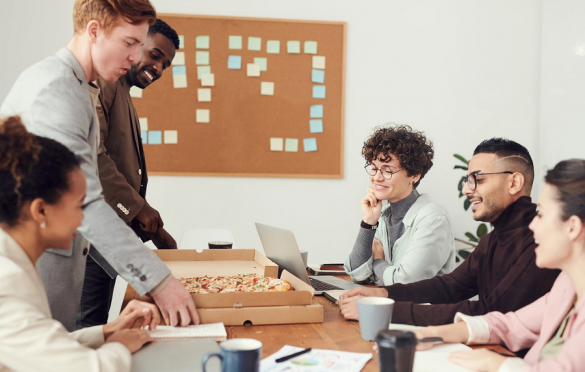 Grow Your Business Through Online Marketing – Repeat What Has Worked Well
Your Hong Kong business will always need a company website and an official blog. You will need to implement on-page SEO and off-page SEO for your site and blog with the intensive consultation from an experienced Hong Kong SEO expert in the industry. Apart from that, you will have to entire your brand and product constantly get the most visibility from Facebook and even other social media platforms (should they apply well in the industry of your business).
When you are selling a product that requires some consultation before your customers can purchase, you should be setting up your email list right away. From day one of your overall internet marketing activity, your email list is going to be the foundation of your HK business.
From the perspective of your company's official blog, email marketing is a traffic and retention channel that has often been overlooked by many Hong Kong entrepreneurs and marketers. It is not only about building a list to follow your blog's usual RSS feed by driving the traffic from the different social media sites and search engines.
The email list for a small business in Hong Kong can be gold. Without your own email list, the gap of your business with the top leader in your industry would be huge. With an email list, even when things out there are becoming turbulent, or when Google has been demoting your organic search rankings, you will always have something (i.e. the prospects in your email list) to fall back onto. One way or another, you will finally have polished and mastered your skills to convert your prospects into buying customers.
The biggest power of emails is that you can cross-sell the list over and over, as long as what you are selling is within the same industry, or the new product is the accessory product of the main product. When this happens, you can actually build the landing pages to convert the customers again with the new product. Should you have the resources and time, a second way is to build a second blog/website for the new product. Get the SEO done for the second site as well as right from the beginning. You will soon find this method paying you off well.
The old man often says that when the method works, you should scale it up. That is, you should repeat what was successful. Build a third website and make it a success story. Continue with the fourth website/blog. Grow your business team by hiring people to handle more blogs, websites, and internet marketing campaigns. That is how you can keep up with the growth of your business through effective online marketing.