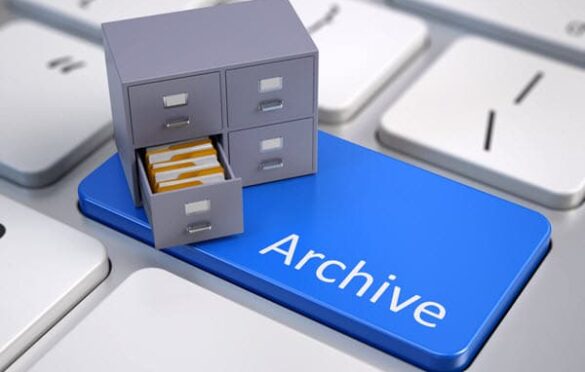 Data Archiving Solutions – Factors to Consider When Choosing One
Every business and organization has information or data that needs to be protected at all times. It is especially true when dealing with sensitive personal and financial information. A significant part of protecting these data is to keep it structured. That way, such data, and information can be easily managed. Every company should pay special attention to data organization as it keeps everything in order and avoids data loss and breach. Fortunately, is an archiving solution that will keep data management seamless. To know more about data management solution, keep on reading this article.
When it comes to choosing archiving software, there are vital things you need to consider. These include the following:
Deciding whether to choose cloud backup or on-premise
Cloud archiving is highly preferred because it is automated and seamless. However, there are people who prefer on-premise primarily because it is a cost-effective way of storing data. The big difference between the two is that on-premise is take away and stored in a vault, which means that it is not connected to a network. With cloud archiving, there is no need to spend plenty of hours to manage the data archiving process. Plus, the good thing is you get to retain the ownership of your data.
Simplicity of use and restoration of data
With could-based storage, your data remains available at all times. You can easily retrieve it without having to deal with sluggish downloads. Hence, the entire process will help you save time and manpower. When it comes to choosing a data archiving solution, you have to make sure you settle for someone that has the ability to provide high-speed access to archived data.
Having a backup is always one of the primary considerations when looking for data archiving solutions. The best provider can offer a unified solution – something that can offer a proper data management system, disaster recovery, and backup. With a unified platform, you will have control over your company's data. Everything you need to store and access your data is right at your fingertips. There is no need to switch from one platform to another.
Cost ownership optimization
Most of the data are obsolete, trivial, and redundant. Therefore, when you choose a data archiving solution, you have to think about smart automation. What it does is it will identify data suitable for archiving. Private archive infrastructure ownership is costly. More so when it comes to managing such data. When looking for a data archiving solution, you should go for something that has the ability to scan metadata of files and can determine the last time those data were accessed. You have to be wary as there are data archiving solution providers out there that offer affordable services but you will end up spending more in the long run. They will likely charge a separate fee for retrieving files, uploading files, and the likes.
Consider the long-term effects and needs
Another important factor to keep in mind when choosing a data archiving solution is to think about your long-term goals. Always remember that your business or organization will evolve for the better. The type of data archiving solution you need now might not be the one you need in the future. Does the company give you an easy exit solution just in case you no longer need their service? Does it have a lock-in period? Does the company have a roadmap on where it is going in the future? The ideal choice is someone who considers the growth of your business and can keep up with the changes the industry brings.
It is already given that there should be a customer support service. However, there is a huge difference between speaking to a real person and communicating to an auto-response robot. In case the problem arises, you surely would want to talk to a real person; someone who can address your issue and not just a voice prompt. So when making your choice does not hesitate to ask if the provider has enough qualified IT staff to handle customer queries and concerns.  Aside from the availability of customer service support, you also need to know the type of service available. Does it offer round the clock customer service? Basically, those are the things you need to know beforehand.
Reputation and credibility
The company's reputation and credibility says a lot about the kind of service they offer. Before you make your decision you need to do background checks to be certain that you are dealing with the best in the industry. Know how long the company has been in the industry and most of all what other people are saying about the company. Read reviews and ask for recommendations. That way you will get first-hand information straight from the people who have tried the service of the company.
With so many companies offering data archiving solutions it is easy to fall for a company that does not live up to your expectation. The factors mentioned above are important as they lead you closer to the best company there is in the industry. One of the best names in data archiving solution is Mtek's solution. It has been in the industry for quite some time now and has already proven its worth in the business.
You can find out more about Mltek's solution 'here'. It is not just any other company out there. It deeply understands the need for a holistic data archiving solution. Feel free to see or contact them to know more about them, especially the types of services they offer. Do not hesitate to give them a call. They are professional and friendly in their approach. They are very approachable and are more than happy to help, so if you have any questions feel free to 'contact them'.