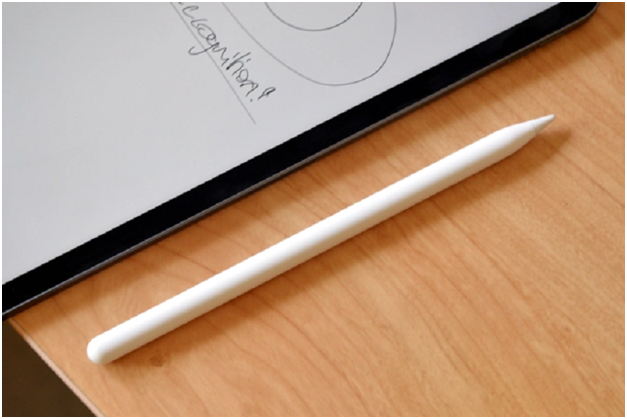 Apple Pencil 2 – Get The Most of Apple Stylus
The iPad has a lot of great features, but the Apple Pencil is what makes it such a fantastic tool, especially for digital artists. If you want to buy Apple Pencil 2 (ซื้อ apple pencil 2, term in Thai) or just recently bought one, you've come to the right place.  We will teach you ways how to get the most out of this wonderful stylus.  Although there are many tablets on the market that can be used with a stylus pen, the iPad and Apple Pencil combination is unmatched in terms of simplicity of use, top-notch features, and incredible functionality. The Apple Pencil 2 is compatible with all iPad models that lack a home button. Here are some of the things you can do with your stylus.
Using Apple Pencil 2 for drawing
 Procreate, Affinity Designer, and the built-in Notes app are just a few of the many sketching apps available for the iPad. The overall idea is the same, but each will have a somewhat distinct user interface. You may anticipate finding drawing tools that offer variables like brushes. You can begin drawing as soon as you've chosen your preferred brush. Aside from brushes, some palette tools come with erases and other selection tools that make drawing all the more entertaining and interesting.
Using Apple Pencil 2 for writing
 Many fantastic note-taking apps exist that enable you to use your device as if it is an ordinary paper you use for writing. There isn't much to say here, just like when drawing. All there is to do is choose your preferred note-taking app and the writing starts, just like that! But writing on the iPad truly took off with the introduction of Scribble in iOS 14. With Scribble, you may write by hand in any text spaces. It will be typed into a digital document by the iOS. As a matter of fact, even handwritten text can be treated as genuine text on your iPad, complete with clickable details such as the addresses, dates,   and phone numbers. One of them will be highlighted by the iPad when it detects it, and you may choose it to launch the appropriate app. As you can see, it is a feature that really makes it stand out from the rest. It's like taking all the hard work off your shoulders.
More Relevant Features
 Using the Apple Pencil to access Notes is one of our go-to quick tips; all there is to do is go to the lock screen and press any spot when the iPad is locked. This is quite useful for making quick notes while you're on the go. You can also use the  Apple Pencil to draw precise shapes. By creating a form by hand and pause with the tip of the stylus on the screen, you may correct a lopsided circle or leaning square. An ideal shape will take the place of the one you drew. So if you feel like the Apple Pencil 2 is just yet another stylus, you are wrong. There are so many things to do with it.