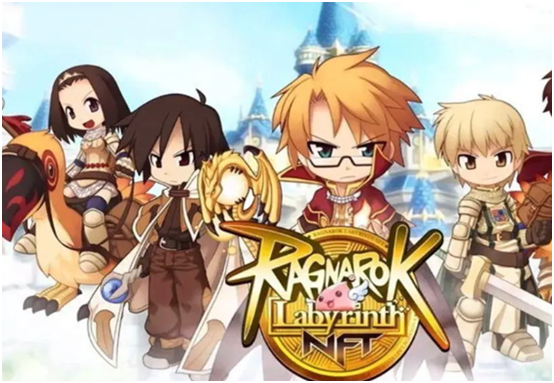 A Comprehensive Guide to Playing Ragnarok Labyrinth NFT on Redfinger
Ragnarok Labyrinth NFT is an exciting mobile game that has recently been launched by Gravity Game Link. It is the first official Ragnarok Online IP with Play to Earn and NFT elements, integrated with blockchain technology. The game has four main classes, including Swordsman, Archer, Thief, and Magician. Each class has two advanced jobs, making the game more exciting and challenging for players.
One of the most notable features of Ragnarok Labyrinth NFT is that it allows players to interact and communicate with each other. Players can join communities and participate in difficult challenges to earn more coins and become stronger. They can also trade equipment and materials with other players through NFT, and equip their characters with the best materials.
However, playing Ragnarok Labyrinth NFT on your mobile phone for an extended period can cause your phone to overheat. This is where Redfinger comes into play. Redfinger is an android online emulator that enables you to run your game 24/7 on the cloud. It is a cost-effective way of playing mobile games without putting a strain on your phone's resources.
In this article, we will guide you on how to download and play Ragnarok Labyrinth NFT on Redfinger.
Step 1: Download Redfinger
The first step is to download Redfinger from Google Play or the official website. Once you have downloaded the app, you will need to complete the sign-in steps to access the Redfinger cloud smartphone. If you encounter any issues, you can refer to the tutorial videos available on the website.
Step 2: Search for Ragnarok Labyrinth NFT
Once you have logged in to Redfinger, look for the Ragnarok Labyrinth NFT in the search bar of the REDFINGER APP Store.
Step 3: Download and install the game
After finding the game, download and install it in Redfinger. The installation process is similar to how you would install any other app on your mobile phone.
Step 4: Run and enjoy the game
Once the game is installed, you can run it and start playing. You can play the game for as long as you want without worrying about your phone overheating.
Conclusion
Playing Ragnarok Labyrinth NFT on Redfinger is an excellent way of enjoying the game without putting a strain on your phone's resources. Redfinger allows you to run the game 24/7 on the cloud, making it easier for you to complete quests and interact with other players. With this comprehensive guide, you can now download and play Ragnarok Labyrinth NFT on Redfinger with ease.